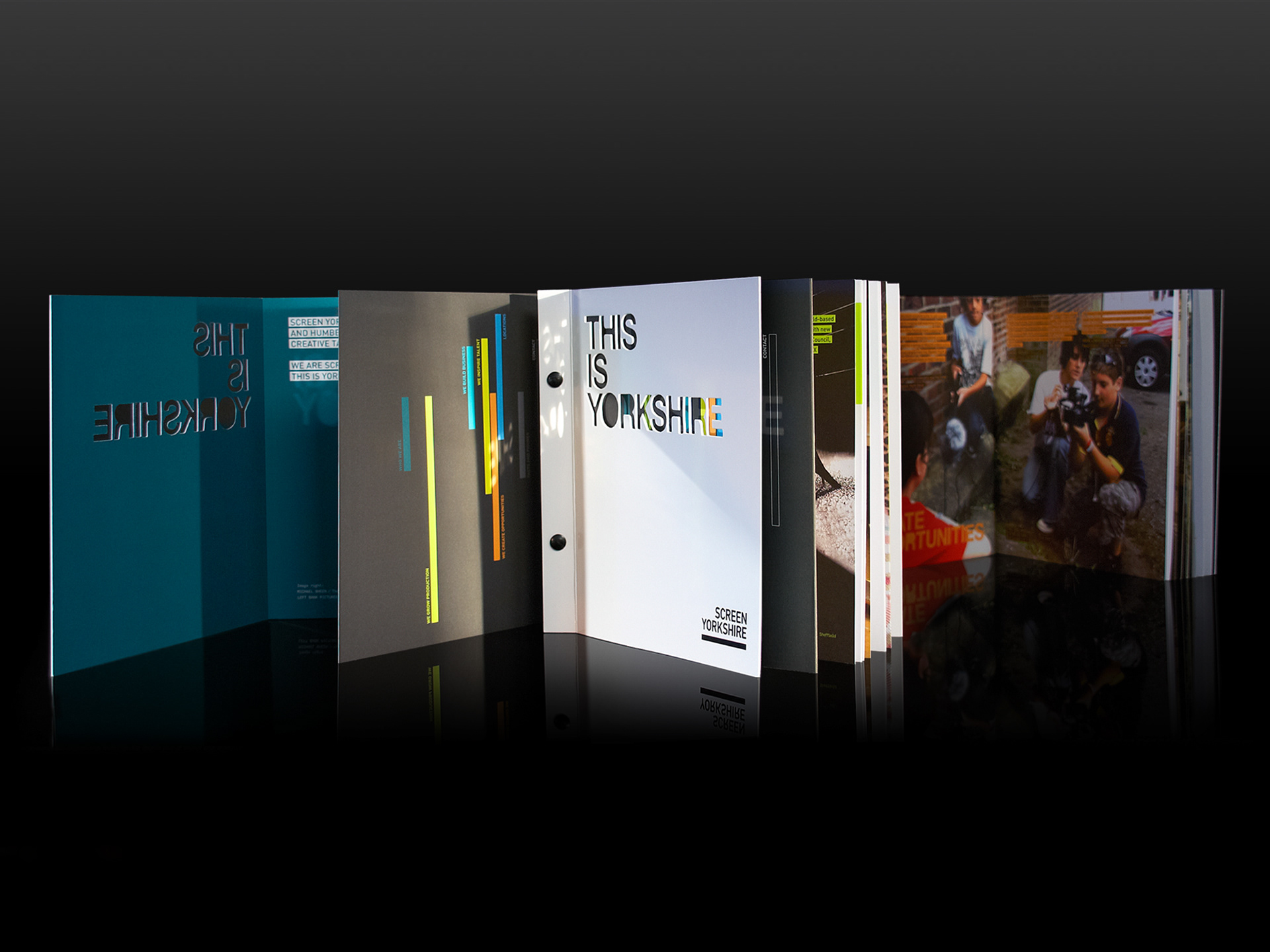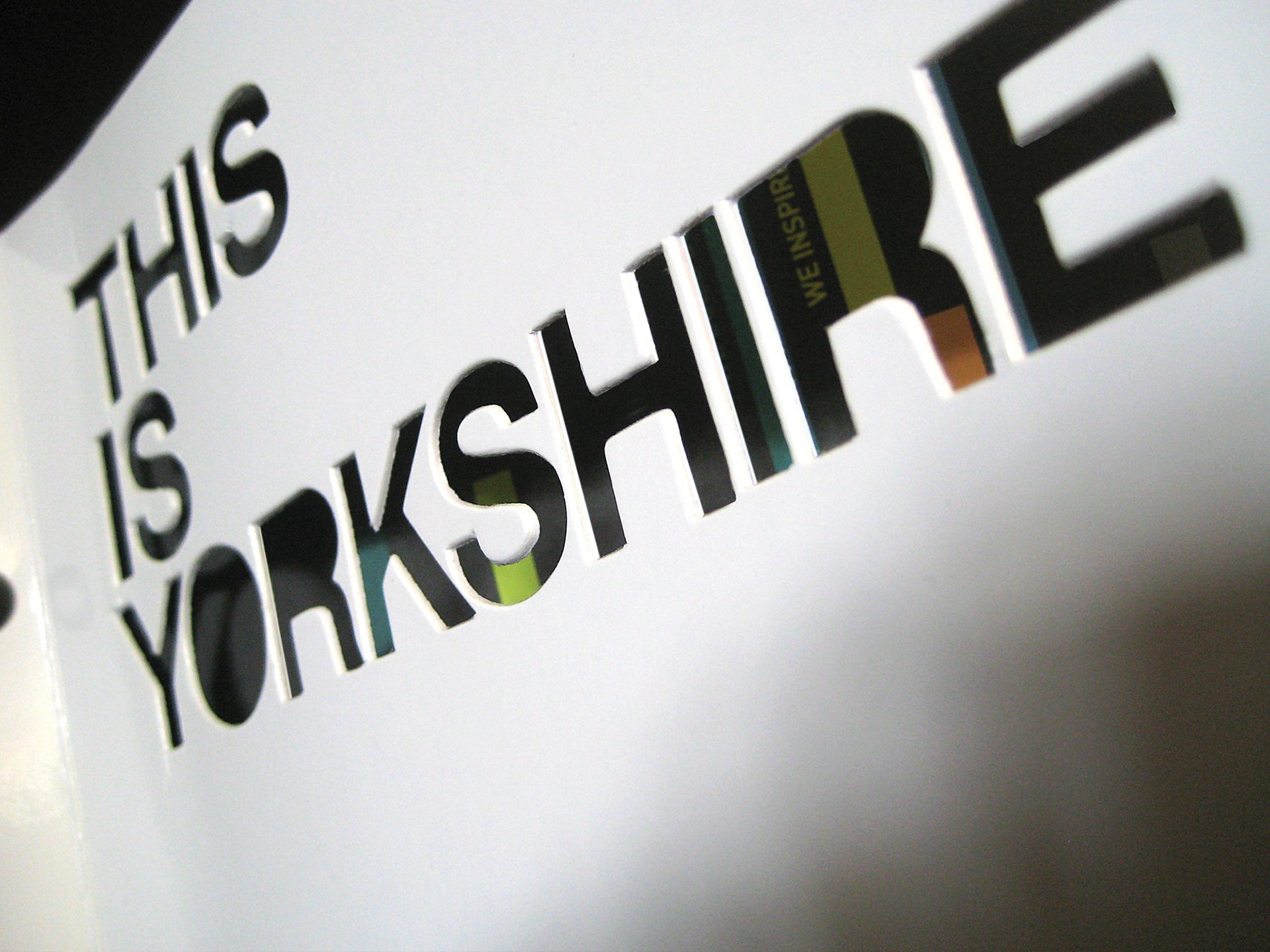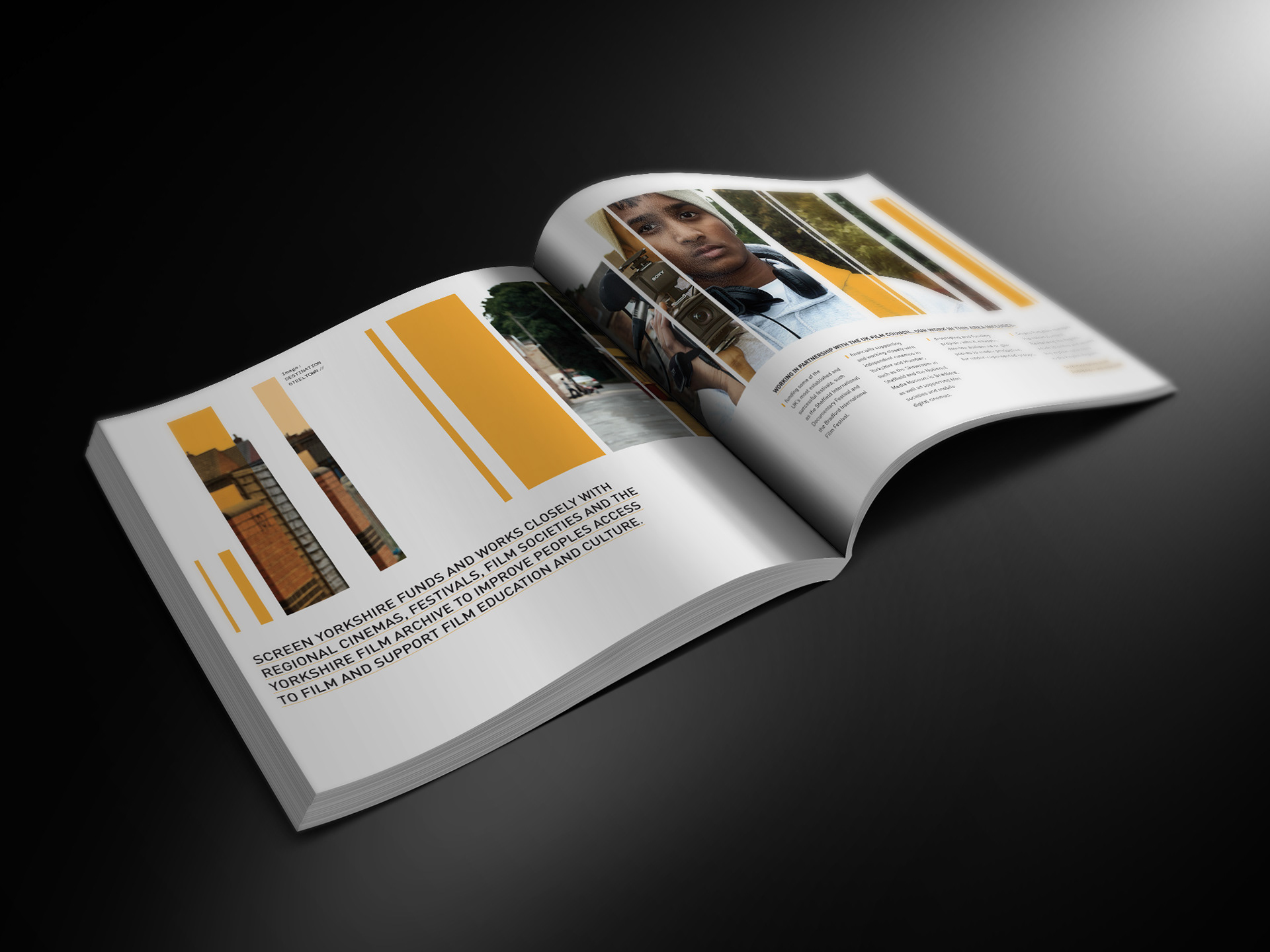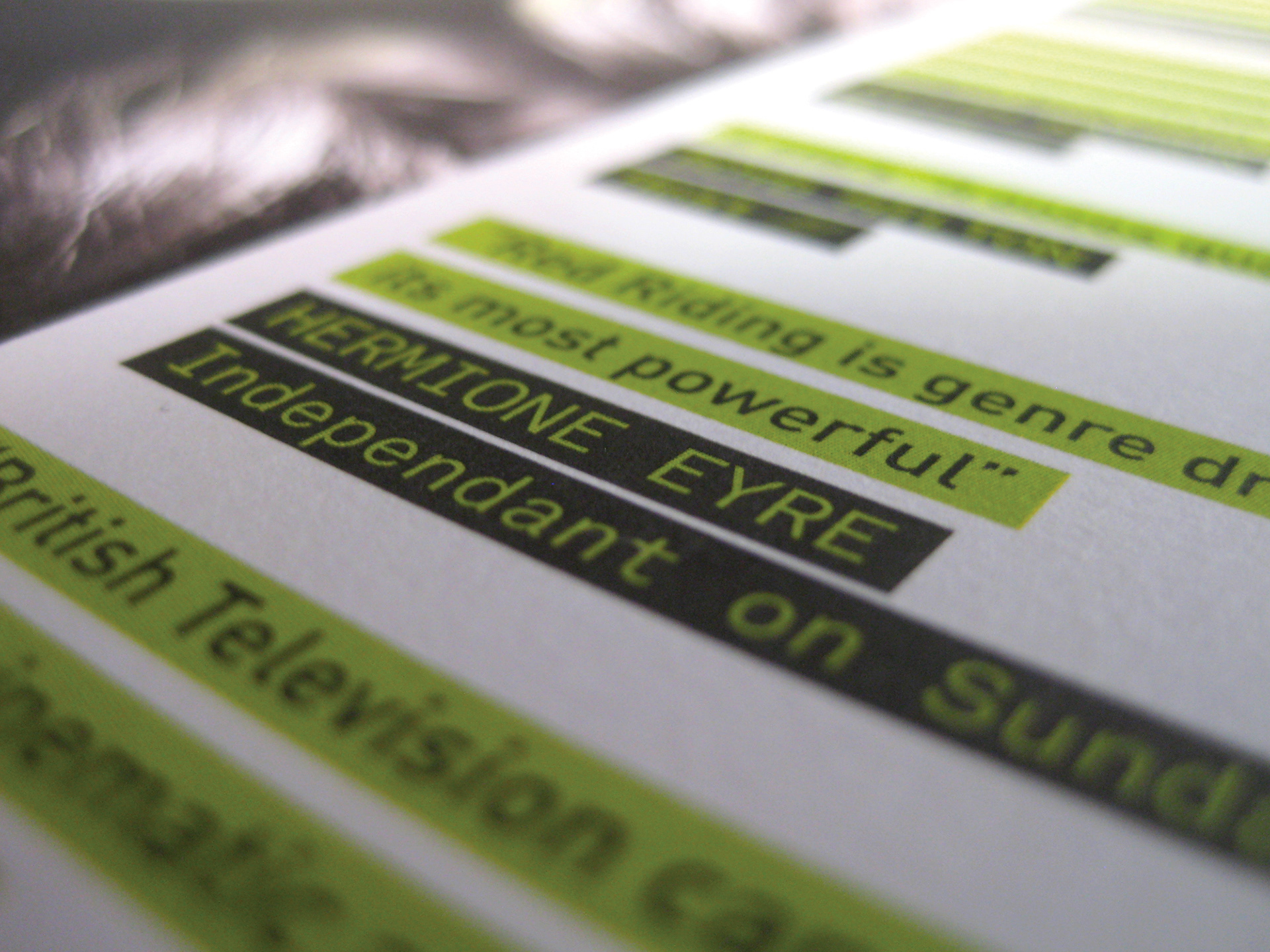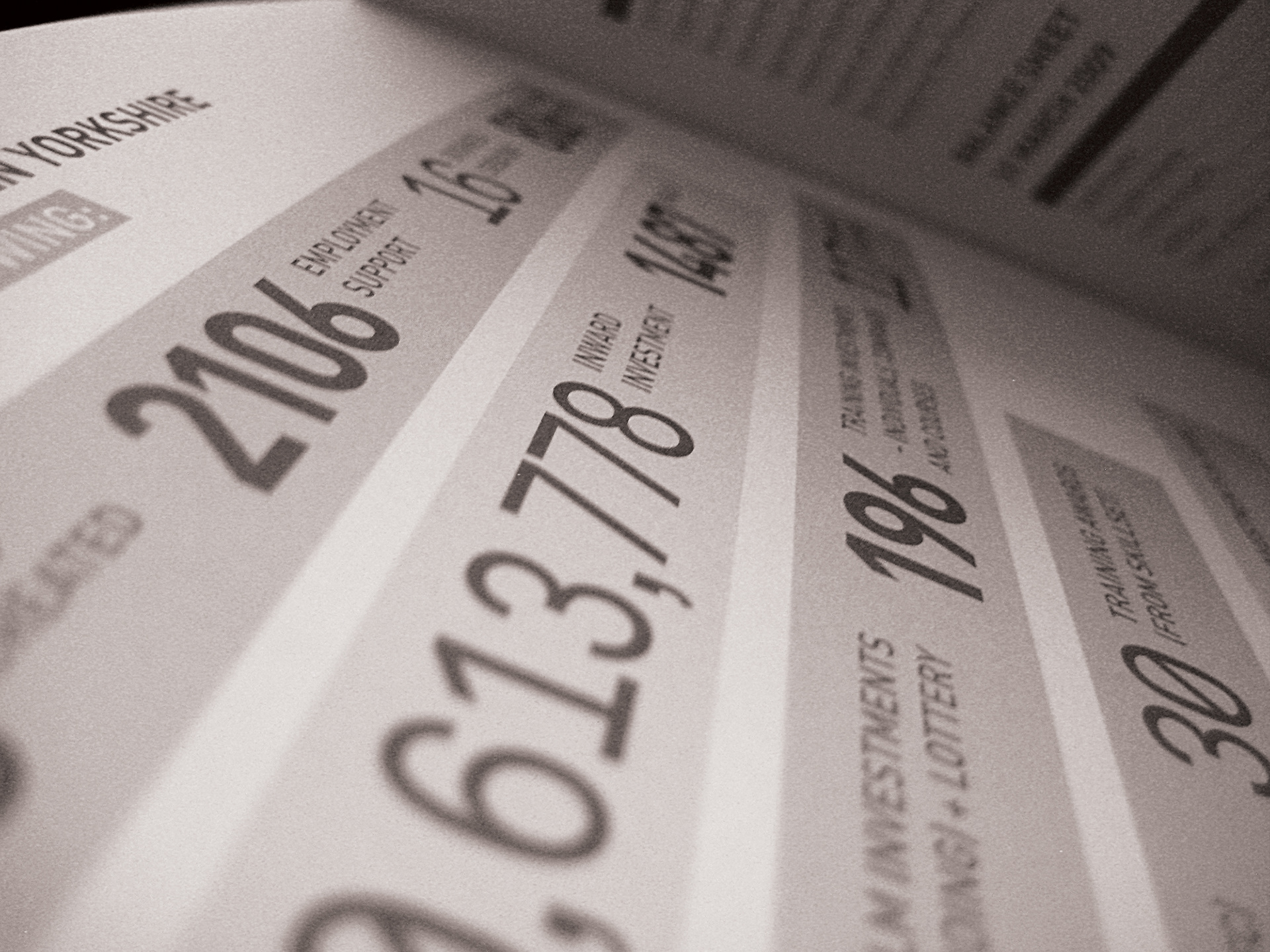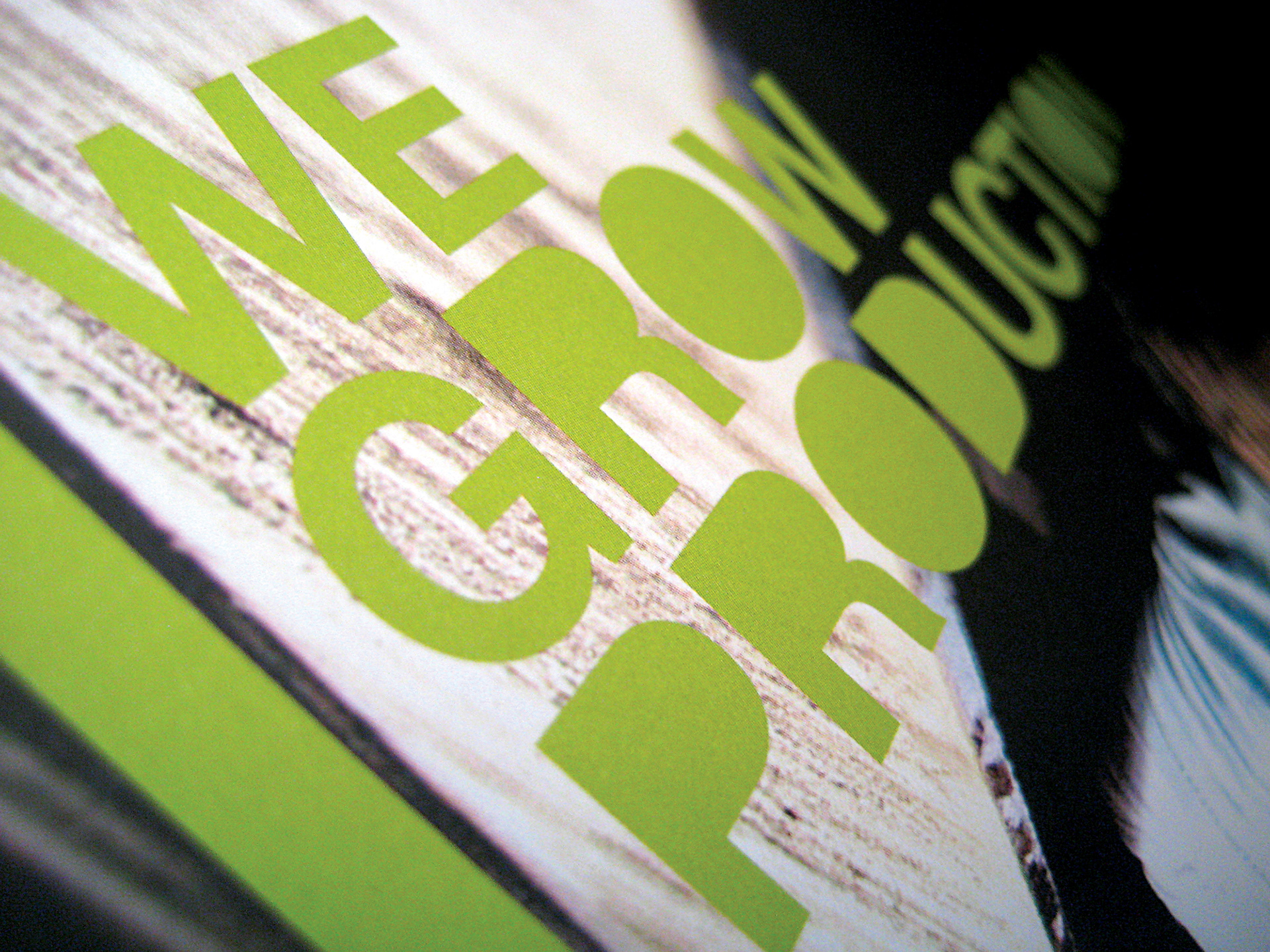 Screen Yorkshire needed a new brand brochure that would reflect their standing in the film industry plus educate on who they were and what they did to a new audience.

Another requirement was that it had to be modular so they could add accounts information year on year. This would give the brochure longevity.

As the brochure had to be inspirational, the line 'This is Yorkshire' was devised as a grand statement. It was die-cut into the cover showing the coloured sections of Screen Yorkshire through it. The idea being that they breath life into the region and are the heartbeat of that sector regionally.

Uncoated stock, spots, die-cuts, gatefolds, overlaid colour and a mixture of colour and mono images added to the contemporary feel needed. A square format was chosen for obvious reasons and rivets where used to overcome the modular aspect.